Are you a determined woman looking to conquer your first pull-up?
Imagine the exhilaration and sense of accomplishment as you effortlessly pull yourself up, defying gravity with grace and grit. It's time to unleash your inner strength and embrace the challenge of achieving pull-ups!
COUNT ME IN
PULL-UP LEGEND 
is a six-week training program.
Achieve pull-ups in 5-15 minutes per day.
This is for women who are ready to rise to new heights. Whether you're a beginner, intermediate, or have never attempted a pull-up before, this program is your "legend" or roadmap to success. 
LET'S DO THIS
Hi! I'm Rachel! 
I've partnered with two coaches to create
PULL-UP LEGEND.
Pull-Up Legend was born organically after fitness coaches Jenny Lam, Micki Pauley and myself formed an accountability group to do a daily set of pull-ups. Along with many others, we motivated and encouraged one another to keep practicing pull-ups and saw our own abilities begin to improve dramatically. Daily practice works miracles!
BECOME A PULL-UP LEGEND TODAY
Follow the six-week detailed program to achieve a pull-up! There are two phases of progressive training to improve core and upper body strength, plus daily pull-up skill practice. Daily practice is the key to achieving a pull-up.
I WANT IT!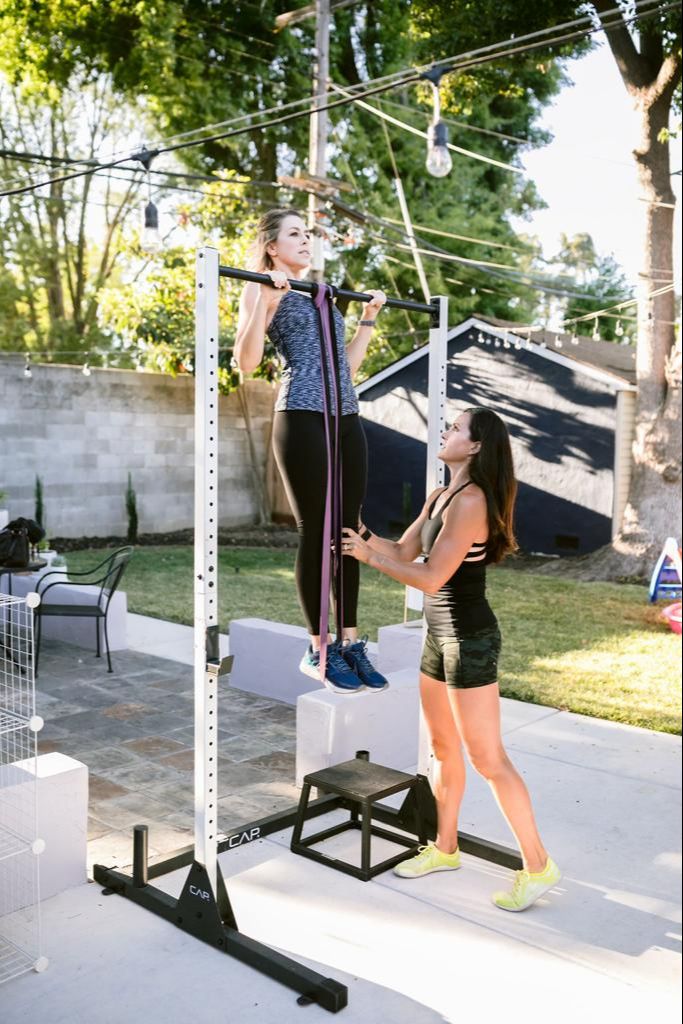 WHAT IS PULL-UP LEGEND?
Pull-Up Legend is a six-week training program so you can achieve pull-ups. It consists of daily pull-up skill practice, and three short training sessions per week to strengthen your upper body and core muscles. We'll tell you what equipment to have on hand so you can perform all of the exercises exactly as we have laid them out. It's a roadmap to show you how to get a pull-up, from the professionals who've helped many clients do it before.
GRAB IT TODAY!
Anyone who can do a 30-second hollow hang hold
Anyone who has dreamed of achieving pull-ups or wants to regain the skill of pull-ups
Anyone who can currently do a pull-up but wants to improve form or do multiple reps
Anyone who has access to a pull-up bar so they can practice daily 
GRAB YOUR PULL-UP LEGEND TODAY! 
Limited Time Offer - Don't Miss Out on Your Chance to Achieve Pull-Ups!
What equipment do I need for the workouts?